On the paynote.eu platform you can exchange cryptocurrencies for cash through Halcash. This means that you will receive an SMS with the data you enter in the ATM to receive cash without having a bank account or card.
To receive payment to a phone number, needs to upload the photos of the document, both sides of high quality.
How to do it
1. Register or log in to the platform.

2. Go to the " Your payment details" section (arrow 1)
3. In the drop-down menu sеlect Halсash (arrow 2). Enter your spanish phone number (arrow 3). Press "save" (arrow 4).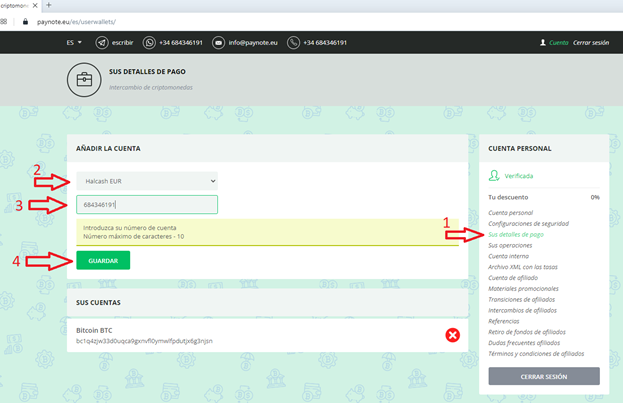 4. Click "pass verification"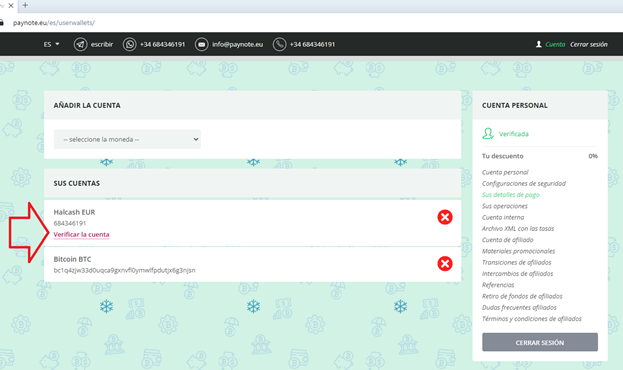 5. Upload a photo of the front of the ID, another photo the back side of ID and click to "Send a request"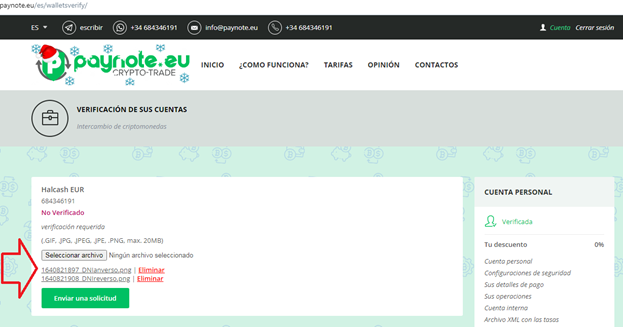 During 30 minutes, you will receive an email notification about the result of the verification and in case of a positive result, you will be able to open a deal for the Halcash exchange.